How to change custom page template, here the very simple step:
1. Go to Pages -> add new

2. Just look Page Attributes box in right sidebar, select template change with available page template..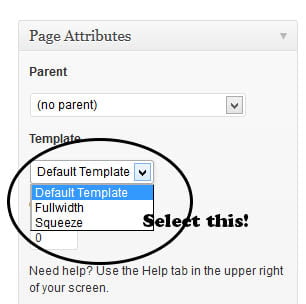 For example you will display squeezepage just select with squeeze or fullwidth just select with fullwidth. Before that you fill content in visual editor, except magazine page.
After that publish.
Another in wordpress about page template:
http://codex.wordpress.org/Page_Templates