How to Add and setting slider in muhidin and sibos themes. Here step by step how to add and setting slider in both of themes:
1. Go to slider -> Add New. Look below image: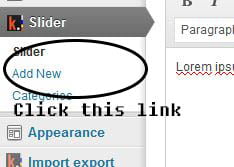 2. After that fill title, content, Url slider metaboxes and set featured image, for best quality use a big image for your slider. Look image below: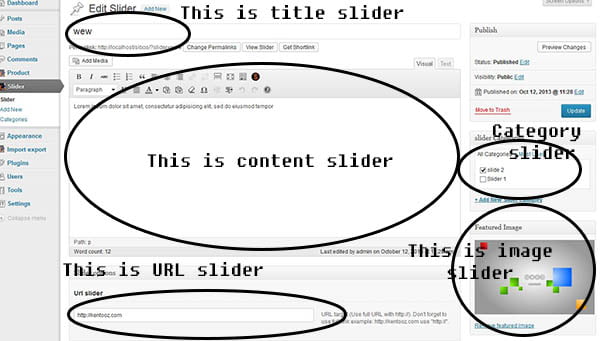 3. After that publish post. Now set in your options themes -> slide and popup, look image below: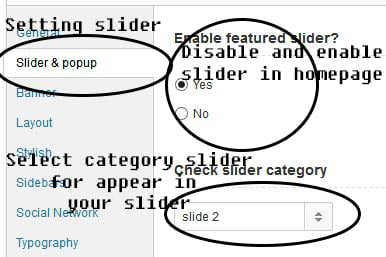 4. After that save your admin panel. Done.
For learning:
You can create more than one slider category, if you bored with image slider in category 1, you can try select category 2 for change slider posting.