How to create google API for AGC??
What is AGC? AGC is auto generate content to get more keyword from search engine and get more traffic. See description from google help, http://support.google.com/webmasters/bin/answer.py?hl=en&answer=2721306
In kentooz, in some themes have featured the name is AGC or auto regenerate content. For enable this featured you must have google API. This step by step to get google API for AGC.
1. You must have google account for create API.
2. Login with your account and go to https://code.google.com/apis/console. First display you can see screenshot below.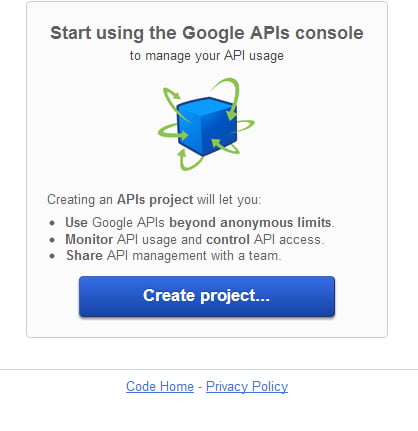 3. Click create project, and then you will see display like below.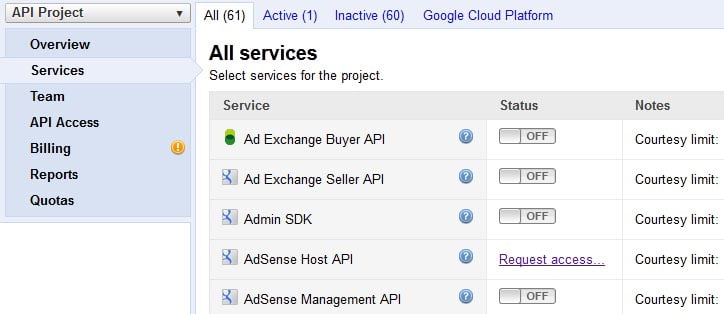 4 Choice menu "Services" will perform the services provided by Google, select one of the service to be used. For example, "Google Maps API v3″ select satus to "On"
5. Having had to choose one service and is "On" then Select the "API Access". API Key then we've listed and ready for use. Look screenshot below.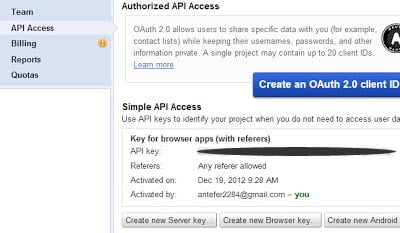 Done now just setting in your admin panel for enable AGC.
Category:
Wordpress
Related to How to create google API for AGC